CLEPA Aftermarket conference announced for 27th and 28th March 2019 in Brussels
In the year of CLEPA's 60th anniversary, CLEPA will hold its 10th Aftermarket Conference in Brussels on March 27 and 28, 2019. This year, the focus will be on the  "Ability to lead in a digitalising environment" and it will cover perspectives from the Market, Competencies and Platforms.
Once again we have invited top speakers from the industry, politics, European associations and service providers to share with us their views on latest trends in the automotive Aftermarket. The conference will cover topics such as the Monetizing of in-vehicle date with data based mobility services, new way to maintain vehicles and Services over the lifetime of a vehicle. This yearly gathering is the biggest aftermarket event in Europe. During last´s year edition, more than 300 participants learned the latest on key topics such new vehicle ownership models, disruption of the traditional value chain and new collaboration models for the industry.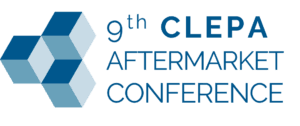 Registration is now open here, benefit from the early-bird rate, that will remain available until midnight on the 15th December 2018.
Also, several sponsoring opportunities are available here. This year, there will be an exhibition that will showcase a wide range of innovations, and give interested companies a chance to present themselves to a very select group of EU officials.
Further information is available on the Aftermarket Conference website.
Attachments

In:

Aftermarket

,

CLEPA News