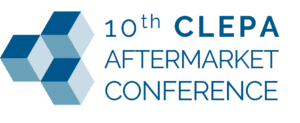 In the year of CLEPA's 60th anniversary, CLEPA will hold its 10th Aftermarket Conference in Brussels's Steigenberger Wiltcher's Hotel, on March 27 and 28, 2019. We will highlight and discuss with an interested audience the future challenges in the Ability to lead in a digitalising environment. We have invited top speakers from the industry, European institutions and service providers to share with us their view on the latest trends in Aftermarket and mobility platforms.
REGISTRATIONS FOR THIS EVENT ARE NOW CLOSED
Final Programme
Networking Dinner
Wednesday 27th March 2019 | 18:00 – 22:30
Conference:
Thursday 28th March 2019 | 08:00 – 15:00
Are you interested in the
10th CLEPA Aftermarket Conference
As a venue we have chosen the "Steigenberger Wiltcher's Hotel" in Brussels (Belguim) downtown. Set among the upscale shops of Avenue Louise, this hotel is 1.3 km from the Royal Museums of Fine Arts. It's also 1.5 km from the Royal Palace of Brussels.
IMPRESSIONS OF THE LAST AFTERMARKET CONFERENCE
EXHIBITION
As part of the 10th CLEPA Aftermarket Conference exhibition Schaeffler, Continental and Caruso dataplace will join forces to give you a glimpse into the future of repair workshops in a connected world. Sharing vehicles' telematic data through a digital marketplace enables optimised logistics & repair processes, as well as higher consumer satisfaction & loyalty. Together they will present a case study articulated around 3 booths.
Continental will demonstrate its Remote Vehicle Data Platform allowing to connect passenger cars & light commercial vehicles through secure retrofit solutions. This technology is able to constantly monitor the vehicle status and health. Possible breakdowns and error code messages can be sent to a repair workshop digitally.
Caruso will present its digital marketplace enabling data from connected cars to be easily shared among all players in a mobility ecosystem. Through Caruso the telematic data collected by Continental, along with other data sources, can be easily made available to workshops in an open and standardised format. These live data can be also enriched with various other types of information, such as repair and maintenance documents from Schaeffler's RepXpert portal.
Schaeffler will show the REPXPERT web-portal that supports workshops in the repair process, along with its new mixed-reality interactive tool for mechanics facing complex repair situations. After receiving an error code message from the connected car, the workshop is able through RepXpert to access repair instructions and identify the correct spare parts that need to be replaced on the vehicle. Finally, the mechanic is guided in the physical repair process on the car by the mixed-reality tool to perform the replacement of the defective parts.
Do you know we offer
sponsorship and exhibiting opportunities?