Applications for the CLEPA 2019 Innovations Awards are now closed
The CLEPA Innovation Awards, supported by Deloitte, celebrate outstanding achievements in the European automotive supply industry in four fields: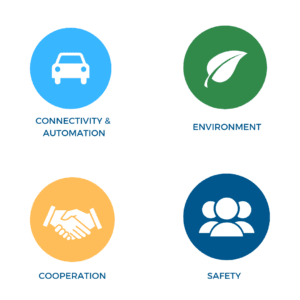 All automotive suppliers, irrespective of size are eligible and welcome to participate. Moreover, considering the essential contribution of small and medium companies in the future of the industry, there will be a special prize in each category for SMEs.
An international jury of experts will assess all applications, taking into consideration the following selection criteria: the ambition, the market relevance, the impact and the quality.
Deadline for applications: Extended till 5th April
The winners will be made public during the CLEPA Innovation Awards Ceremony on the 13th of June in Brussels.
Download here the application form and the competition dossier for additional information.
Why your company should apply?
Increase your company brand enhancement
Recognise your employees' innovation efforts
Get press coverage for nominees and winners through respected automotive magazines
High exposure through the CLEPA communication channels
Use your Award application in your external and internal communication
Networking opportunities during the CLEPA Innovation Awards Ceremony
How to apply?
Download the  CLEPA Innovation Awards 2019 – Application Form and send it to CLEPA Communication Department p.perez@clepa.be before 5th April.