Grupo Antolin's "Clean interiors" most voted supplier aid initiative for COVID-19 relief
The whole automotive supply industry has been greatly affected by the COVID-19 crisis. But not all the news has been disheartening. In response to the health emergency, and especially the cries for more protective equipment, many companies from the mobility ecosystem stepped up proactively. By using their facilities, they developed new technologies, and produced brand new protective equipment and gear which were needed by hospitals and society as a whole. Taking into account this major industry effort, for its annual Innovation Awards, CLEPA wanted to increase the visibility of technology examples that have helped relieve the impact of the pandemic.
In the spirit of innovation, CLEPA put together eight initiatives where the relief being provided came in the form of newly-researched technologies. These eight innovations were then presented to the audience for a public vote. The audience was also asked to indicate what factor it was they considered most relevant when making their decision. The majority of respondents answered that it is the level of social contribution which they considered the most important criteria when making their decision, followed by company proactivity and technology readiness.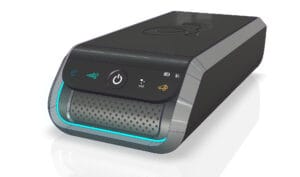 The initiative which received the most votes was Clean Interiors, developed by Spanish enterprise Grupo Antolin. The technology is a vehicle-integrated solution which improves onboard air quality inside the vehicle by scrubbing the air of viral particles, like COVID-19 and annual influenza strains, as well as high concentrations of allergens and pollutants in urban areas, improving the safety and well-being of all vehicle occupants.
If your company is working on a similar initiative to aid in the COVID-19 recovery efforts, please share your story with us!
Attachments

In:

Growth & Competitiveness

,

Research & Innovation