Key participation of automotive suppliers at the IAA
Envisioning a safe, sustainable, smart and competitive future for mobility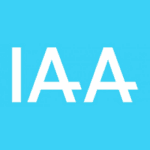 In its 68th edition, the IAA in Frankfurt continues being one of the most important annual gatherings for the European automotive sector. With over 800 companies exhibiting, this international motor show will be held at the Frankfurt Messe from the 12th to the 22nd of September. CLEPA will participate with a press conference to be held on the 2nd press day.
After 68 editions, what's new?
The key role of automotive suppliers as technology leaders will be manifested in all of the four of the main parts of this event: IAA Conference, IAA Exhibition, IAA Experience and IAA Career.
According to Bernhard Mattes, President of VDA, the IAA is no longer a classic motor show:
"Just a classical motor show is no longer able to live up to the expectations that exhibitors, visitors and society place on an event of this kind. In previous decades exhibitions were used for marketing, they were places where firms presented their whole product range. But today they are increasingly becoming meeting points for dialog, networking, integration, cooperation, new connections, and ideas about the future".
Automotive suppliers at the IAA
The IAA will include a two day Press Conference on the 10th and 11th of September. Being aware of the challenges that the sector is facing in the upcoming years, the automotive supplier industry has worked on a joint dossier that presents a confident approach to the future of mobility. Leading technology transformation, automotive suppliers are already working on specific actions to improve overall contribution for society. CLEPA will present this vision to the media on Wednesday the 11th of September, at 11:30.
Additionally, we would like to invite the attendees to have a look at the innovation proposals of our members present at the exhibition:
– AISIN: Hall 9.0, c30
– BorgWarner: Hall 9.0, B08
– Bosch: Hall 8.0, C02; Hall 5.0 C05; Hall FG Ost, FA112
– Brembo: Hall 8.0, C14
– Brose: Hall 4.0 , D01 and D02
– Continental: Hall 8.0, A39 and A51; Hall 5.0, C05
– Delphi Technologies: Hall 9.0, A05
– Denso: Hall 9.0, C28; Hall 5.0, C05
– EKK Eagle Industry: Hall 9.0, C05
– Federal-Mogul Powertrain: Hall 4.1, C04
– Garret Advancing Motion: Hall 4.1, D10
– HELLA: Hall 5.0, B06
– Joyson Safety Systems: Hall 8.0, D39
– Leopold KOSTAL: Hall 8.0, C10
– LG: Hall 9.0, A11
– Magna: Hall 8.0; D26
– MAHLE: Hall 8.0, C38
– MANN+HUMMEL: Hall 8.0, C32
– Panasonic: Hall 8.0, A38
– Schaeffler: Hall 9.0, A07
– SEG Automotive: Hall 4.1, E05
– Tenneco: Hall 4.1, C04
– Toyota Boshoku: Hall 9.0, A03
– VALEO: Hall 8.0, C24; Hall 5.0, C05
– VDA: Hall 9.0; B10
– Webasto: Hall 8.0, D10
– ZF: Hall 8.0, C21
See here the map of the exhibition
Stay tuned for all the Automotive suppliers' activities during these two weeks by following us on Twitter @CLEPA_eu
Attachments

In:

CLEPA News

,

Connectivity & Automation

,

Environment & Energy

,

Growth & Competitiveness

,

Safety