Four new companies have joined CLEPA
CLEPA membership now counts of more than 145 organisations, including corporate members, national association and associated members. During the last weeks, four new companies have been approved to join CLEPA illustrating the wide interest in the automotive supplier's industry.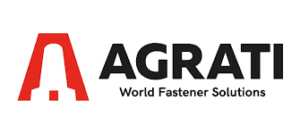 Among the new members, representing a different parts of the value chain, we have Agrati, an Italian company specialised in complex fasteners, nuts, screws and bolts. The company, born on the '40s in northern Italy, consists of 12 production plants, 5 logistic centres, an annual production of over 160.000 tons located in 3 continents, making Agrati one of the worldwide leaders in the fastening system industry. Agrati Group guidelines are mainly focused on globalization and technical leadership principles ensuring a full-service provider and co-design directly for several major commercial vehicle OEM's and Tier1 customers.

SEG Automotive, formerly the Starter Motors and Generators division of the Bosch Group, now focuses on the development and production of starter motors and generators, as well as a future-oriented focus on e-mobility. The company provides high-functional flexibility and answers for global product platforms and more stringent CO2 requirements. With 16 locations in the most important automobile markets in the world and over 8,000 employees, SEG Automotive offers a network with the highest level of engineering and production expertise worldwide, offering OEMs with tailored solutions for passenger cars and commercial vehicles.

Sony, is a Japanese multinational conglomerate corporation. Its diversified business includes consumer and professional electronics, gaming, entertainment and financial services. Automotive interest includes entertainment systems, vehicle cameras and sensors. Sony is committed to continually improving image sensor performance in driving conditions where the human eye would struggle to see, allowing the quick and effective detection of obstacles and people in parking lots or on dark nights, also supporting the self-driving automobile market.

And Visteon, with its headquarters in Michigan, is a technology-driven company focused on cockpit electronics and the road to autonomous driving, providing solutions for the connected car driving revolution. Visteon designs, engineers and manufactures vehicle cockpit electronics products and connected car solutions that deliver a rich, connected experience for drivers and passengers. The company has 40 facilities in 18 countries, helping to transform the driver car relationship through a world of advanced driving solutions and its domain controller expertise.
With the new membership, CLEPA reinforces its goal of representing the world leaders of innovative technologies for safe, sustainable and smart mobility, representing the companies that are shaping the future of mobility.
Attachments

In:

CLEPA News