CLEPA Light.Sight.Safety group presents its views on lighting for automated driving and innovative functions at ISAL 2019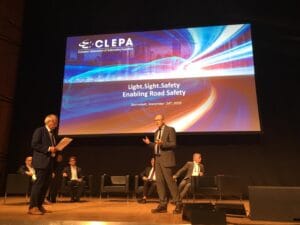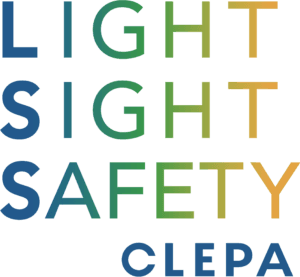 The 13th edition of the International Symposium on Automotive Lighting took place in Darmstadt from the 23rd to the 25th of September. The bi-annual event, considered "the Epicentre of Vehicle Lighting Science", gathers close to 1000 designers, engineers, scientists and decision makers of the international automotive lighting industry since 1995.
CLEPA's Light.Sight.Safety group chaired the podium discussion on autonomous driving vehicles and the role of new lighting functions in traffic. The results of recent studies performed in close collaboration with the technical universities of Darmstadt and Giessen were presented. Moreover, the Light.Sight.Safety experts conveyed their key message: "There are untapped opportunities to use light for intuitive interaction with other road users and to further improve traffic safety." In addition to automated vehicle lighting topics, projection of symbols on the road surface for driver assistance, parking / de-parking and cyclist safety zones were discussed in a lively debate with stakeholders on potential future regulations.
Background
The initiative "Light.Sight.Safety" is a coalition of lighting suppliers from the European automotive industry.  The participants endeavour to create more awareness and understanding of the safety, comfort and environmental aspects of good quality automotive lighting amongst stakeholders from both public authorities and vehicle manufacturers: thereby, they support the continuous efforts of society to make road traffic safer, smarter and cleaner.
Attachments

In:

CLEPA News

,

Connectivity & Automation

,

Safety