CLEPA 2019 General Assembly confirms the association's priorities and elects leadership team
On 14th June, CLEPA held its 2019 General Assembly in Brussels in attendance of more than seventy CLEPA members. The annual gathering, this year in its 60th edition, offered the opportunity to members to review the association's main achievements and activities during the last twelve months and also to agree on the challenges and priorities going ahead. As part of the programme, an overview of automotive industry milestones since 1959, the year CLEPA was founded, was presented. The activities also included the 4th edition of the CLEPA Innovation Awards Gala the evening before, where automotive excellence was recognised in four distinct categories.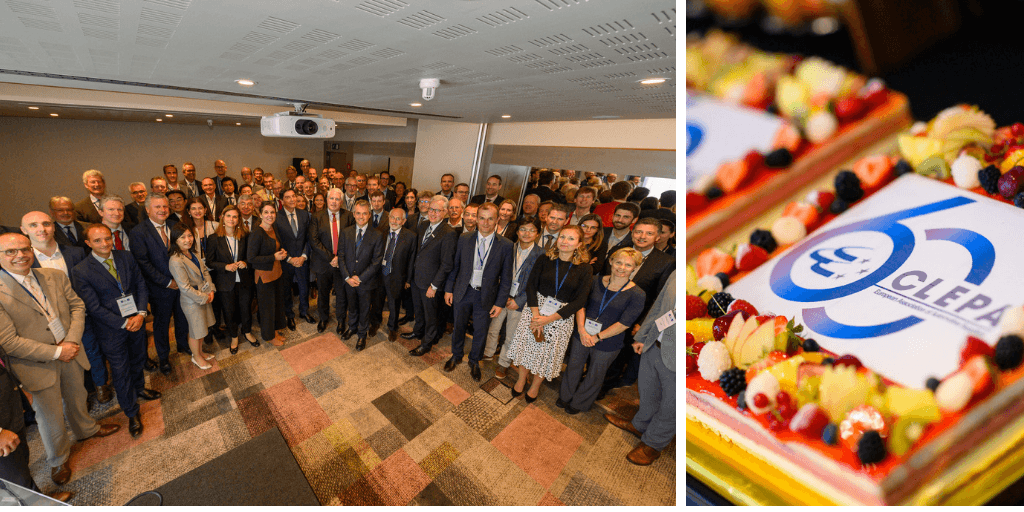 The General Assembly dealt with customary issues such as membership composition and annual accounts as well as discussion on issues including the CLEPA Report of Activities, presented at the meeting. Going forward, CLEPA will continue to actively focus on shaping the framework for smart, safe and sustainable mobility, in support of the zero fatalities target, decarbonisation, connected & automated driving, and strengthening the competitiveness of the European automotive suppliers industry.
CLEPA members also elected the association's next President for the two-year mandate staring in January 2020. Mr. Thorsten Muschal, member of the Executive Committee of Faurecia, will take over from Mr. Roberto Vavassori, Brembo, who is serving as President of the association since 2016 and currently in his second term. As part of the association's new leadership team, CLEPA members also elected Mr. Matthias Zink of Schaeffler and Mr. Pierre Barthelet of Garrett as Vice-Presidents, with immediate effect. Several other members of the Board of Directors were appointed or re-elected.
The CLEPA membership is presently composed of more than 140 members, including 120 corporate members, 13 national associations and 11 associate members. Since June 2018 CLEPA has welcomed six new members, reinforcing its position as the voice of the sector. The most recent members are:
Visteon Corporation (USA), global automotive electronics supplier
SEG Automotive (Germany), starter motors, generators and components for electrification
Agrati Group (Italy), worldwide fastening and component solutions supplying main automotive markets
Hitachi (Japan) development, manufacture, sales and services of automotive components
Sony Europe (Japan /UK) automotive entertainment, camera and sensors
Garrett Motion (Switzerland) turbocharging, electric boosting and automotive software solutions
Attachments

In:

CLEPA News