Automotive R&D community gathered for EARPA's 20th anniversary
On 19 October, EARPA, the association of automotive R&D organisations, celebrated their 20th Anniversary with an event in Brussels, providing an opportunity to assess what has been achieved over the years, while looking ahead at the plans for the future. 
Following presentations of selected EU projects coordinated by EARPA members, a high-level panel discussion, chaired by Margriet Van Schijndel of TU Eindhoven, focused on addressing the need for disruptive innovation to face the challenges being faced by the Automotive Industry in Europe. In the panel, Rosalinde van der Vlies, Clean Planet Director in DG-RTD was joined by David Storer, CLEPA R&I Director, Simon Edwards, Global Director Technology at Ricardo, and Wouter Ijzermans, Executive Director of the Batteries Europe Partnership Association.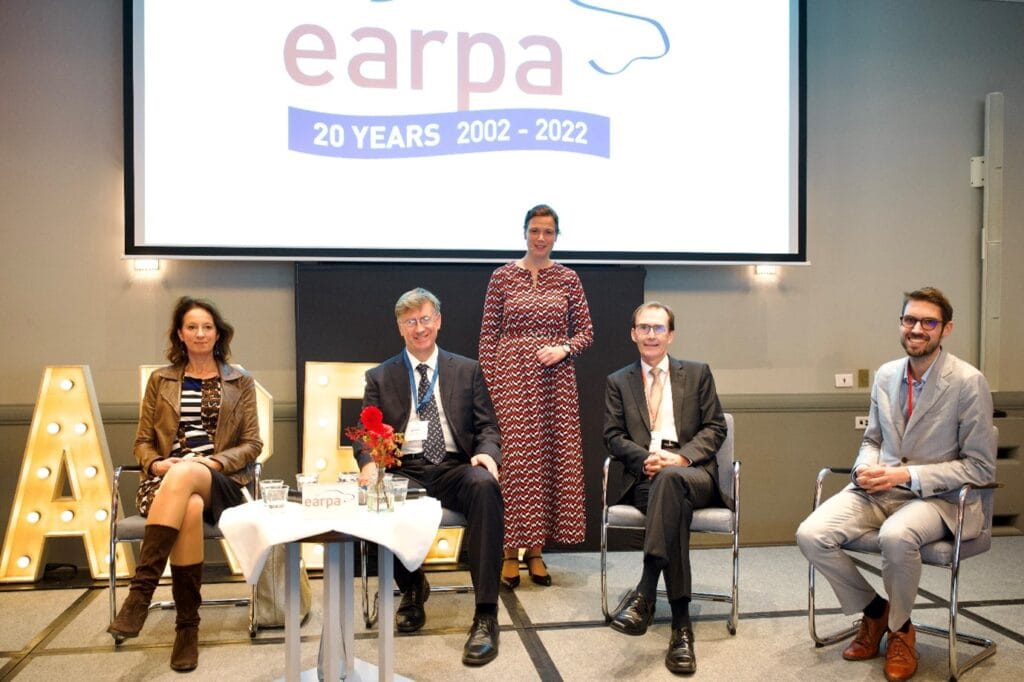 After an overview from the EC perspective on the main challenges and opportunities created by the Green & Digital twin transition, the discussion focused on the absolute need to further strengthen collaboration in Europe for all pre-competitive issues including education, training and re-skilling in order to avoid fragmentation, viewed by all participants as a fundamental necessity in order for Europe to remain competitive on a global level over the coming years. 
Attachments

In:

CLEPA News

,

Connectivity & Automation