Advancing EU leadership towards climate-neutral mobility: New position paper on CO2 emission standards for heavy-duty vehicles
• CLEPA supports the revision of CO2 emission standards for heavy-duty vehicles as part of the EU's objective to reach climate neutrality by 2050
• Technology diversity is essential for operators to select the ideal clean technology for specific use-cases, enabling a competitive and efficient freight transport sector
• Ambitious CO2 targets require equally ambitious enabling conditions at both the EU and Member State level, necessitating substantial additional investments
Brussels, 29 June 2023 – In June 2019, the European Union implemented its initial CO2 emission performance standards for heavy-duty vehicles (HDVs), marking a significant milestone. These standards aimed to achieve a 15% reduction in average CO2 emissions of newly registered HDVs in 2025 and a 30% reduction from 2030 onwards, compared to a baseline set in 2019/2020.
In addition to the EU's 'Fit for 55' package of energy and climate legislation, the European Commission presented a legislative proposal for revised HDV CO2 emission performance standards on 14 February 2023. The proposal expands the scope to cover additional vehicle groups, sets more ambitious CO2 reduction target for 2030, and introduces new targets for 2035 and 2040.
HDVs play a vital role in the prosperity of the Single Market as well as local and regional economies. From medium-sized trailers to long-haul trucks, these vehicles have diverse use-cases, ranging from carrying heavy loads up mountains, to facilitating urban deliveries, requiring a variety of technology options that best fit the need.
CLEPA's new position paper therefore underscores the importance of granting operators the flexibility to choose the preferred clean technology for specific use-cases, enabling a competitive and efficient transport sector. Battery-electric vehicles (BEVs), fuel-cell electric vehicles (FCEVs), H2-engine vehicles, and electrified trailers should all be classified as zero-emission vehicles (ZEVs) and treated as equally viable options for meeting future CO2 fleet standards. Additionally, the standards should incorporate a method to account for CO2 savings achieved through the use of low-carbon and carbon-neutral fuels, promoting the adoption of all valid technologies and maximising overall emission reduction.
CLEPA Secretary General, Benjamin Krieger, notes "The proposed CO2 emission standards for heavy-duty vehicles are an ambitious step towards achieving climate neutrality. To foster a successful transition, it is crucial to grant operators the flexibility to choose the most suitable clean technology for their specific needs. This will promote healthy competition and optimise transportation operations while enabling the adoption of all valid technologies and maximising overall emission reductions."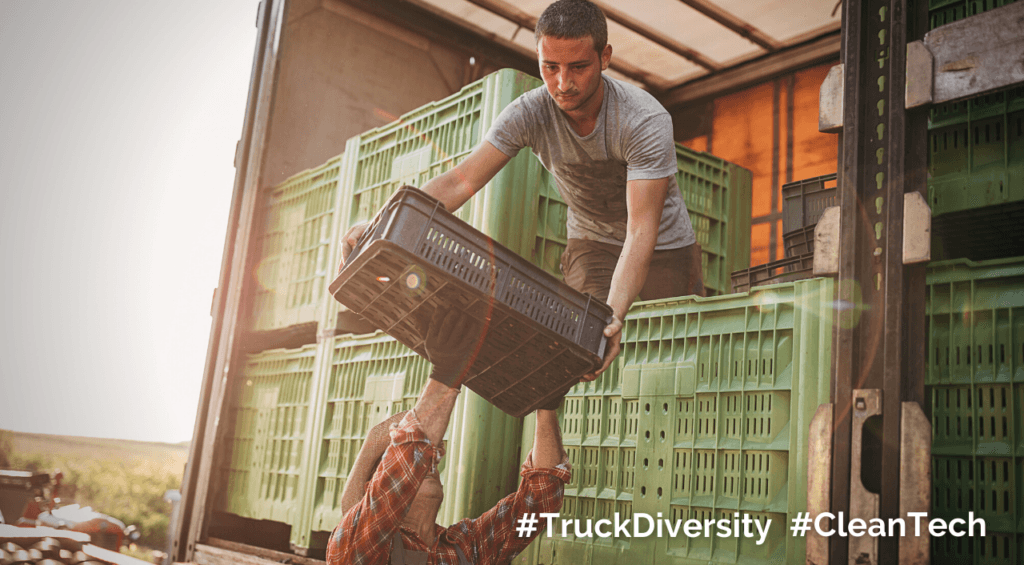 Further, enabling conditions must be in place to achieve the proposed CO2 reduction targets for HDVs. The position highlights the need for robust measures at both the EU and Member State level to support the necessary investments in low and zero-emission vehicles. In particular, establishing adequate charging and refuelling infrastructure is essential. Without sufficient enabling conditions, even the existing CO2 reduction targets will be challenging to achieve. To meet the proposed targets for 2030, 2035, and 2040, substantial additional investments are required.
CLEPA emphasises the importance of regular assessment of enabling conditions and periodic evaluation of the legislation's effectiveness. The paper recommends conducting the first review by 2027 to ensure timely adjustments if necessary.
The position paper also supports the inclusion of new vehicle groups in the proposed legislation. CLEPA endorses the rapid adoption of type-approval for electrified trailers and the swift incorporation of energy-efficient options for trailers into VECTO. Furthermore, the paper highlights the need for sufficient lead time and established annual reduction rates for newly included vehicle groups.
Attachments

In:

CLEPA News

,

Emissions

,

Environment & Energy