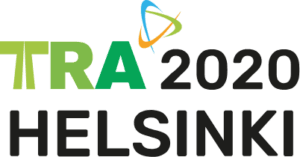 The next edition of this biennial event will be held in Helsinki on the 27-30 of April in 2020. TRA2020 is organised by the Finnish Ministry of Transport and Communications, Finnish Transport and Communications Agency, Finnish Transport Infrastructure Agency and the European Commission. TRA attendees will also get to know about Finland's silo-breaking re-regulation of the entire transport sector that enables trials, pilots and
innovation actions.
Under the theme "Rethinking transport – towards clean and inclusive mobility" the TRA2020 will concentrate on the imperative transformation, which transport, as we know it, is undergoing. This transformation concerns every single aspect of the mobility of passengers and goods. It starts from the way we book our journeys and goes all the way to the value proposition of transport infrastructures. This transformation is enabled and fuelled by digital and automation technologies, helping us to forge measures to mitigate climate change and to safeguard European jobs and know-how.
Find all the information here.