CLEPA Counterfeit Day – Presentations now available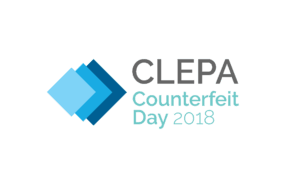 CLEPA held the Counterfeit Day event on the 22nd of November 2018. Specialists from law enforcement, politics and technology providers exchanged their views on latest developments and state of the art technologies to prevent counterfeits. All presentations are now available on the website, and below.
The first three presentations were given by EU officials. These included Europol that demonstrated the extent in which counterfeiting is an issue in Europe and how police coordination is key in fighting the spread of fake parts. DG Trade provided an overview of how anti-counterfeiting in an important element in EU Trade Policy with third countries. DG Grow then reported about the increasing volumes of counterfeit parts also in the automotive sector and their measures and actions against this trend.
You will find information from Chinabrand Consulting and their holistic approach for local support in China against counterfeit infringement using proven strategies. The Legal Group based in Dubai offers a presentation on their local support in Middle East Countries with law enforcement and training. The Sweden based company dh|anticounterfeit introduces a solution to allow brand protection teams to work proactively, creatively and more efficiently. In addition, they highlighted an important truth behind the problem of counterfeiting: it affects not only companies and consumers, but it affects the lives of many who are forced to live and work in terrible conditions.
ViDiTrust shows a visual recognition technology using AI to enable the detection of counterfeits with iOS and Android Smartphones. A global service platform for the authentication of uniquely marked products is introduced by oneIDentity+. This presentation contains also an update on the MAPP initiative (Manufacturers against Product Piracy) and a joint action with IPO Prämienservice to motivate workshops and consumers to make use of the authentication possibility. Tesa Scribos and their expertise makes products talk by using a Unique QR Code technology which allows value adding services in combination with the authentication process. A new PrintID solution using printable security features is part of the presentation of Snaptrust allowing the secure identification of parts by using available printing methods and smart phone camera technologies. CLEPA looks back to an interesting counterfeit event with a lot of information and insights.
CLEPA Counterfeit Day presentations:
Europol – Mr van Steenkiste – Cross boarder law enforcement in case of IP-infringements
DG Trade – Ms Gumaelius – Anti-counterfeiting in trade negotiations
DG Grow – Ms Zebrowska – Intellectual property and fight against counterfeiting
China Brand – Dr Fuchs – Local support in case of IP-infringement in China and Russia
The Legal Group – Mr Abdelghani – Anti-counterfeiting support in the Middle East and North Africa
DH Anticounterfeit – Mr Gustafsson – Intelligent brand protection enforcement
ViDiTrust – Mr Reichert – Printing and AI technologies as effective solution to secure your IT
oneIDentity+ – Dr Dünnebacke – The Power of Serialization: anti-counterfeiting and beyond
Tesa Scribos – Mr Guille – Secured marking driving benefit from digitalization
Snaptrust – Mr Göktekin – Track & Trace – enabled solution for counterfeit protection
Attachments

In:

CLEPA News

,

Growth & Competitiveness