ZF unveils new app providing spare parts information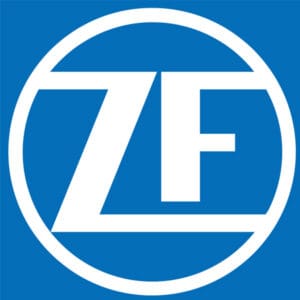 On December 6 2016, ZF unveiled their new ZF Part Finder App which allows customers to search their entire range of spare parts available from the ZF Aftermarket premium product brands Sachs, Lemförder, TRW, and Boge from anywhere in the world.
Customers can find parts by searching according to the country-specific references such as the 'Vehicle Identification Number' (VIN) or so-called chassis number; the 'KBA' number used in Germany; 'CNIT' number used in France, or the 'Vehicle Registration Mark' (VRM), used in both the United Kingdom and Portugal.
App users can also select from the languages English, German, Turkish, Dutch, Italian, Polish, Portuguese, and Spanish to further customise their search experience. Compatible with iOS, Android, Tablet and Smartphone, the new app includes a range of language options, and is now available to download free of charge from global app stores.
"As with all ZF Aftermarket activities, it is important for us to create a solution that improves service and optimizes daily business for our global aftermarket customers" emphasises Neil Fryer, Chief Commercial Officer of ZF Aftermarket, "Our new parts app enables ZF's global aftermarket customers instant mobile access to details of the market-specific premium spare parts they need."
Attachments

In:

CLEPA News

,

Growth & Competitiveness