Magna innovations earn honors at Automotive Awards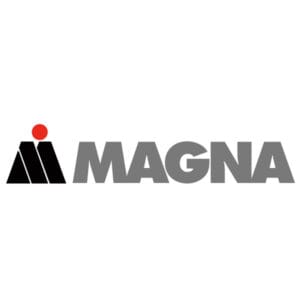 On October 17, Magna received top honors from the Society of Plastics Engineers (SPE) Central Europe at the Automotive Awards Ceremony in Dusseldorf, Germany, to recognise the industry's most innovative use of plastics. A skid plate for a premium European automaker won the Grand Award as the top part across all categories, in addition to placing first in the exteriors category.
Magna completed a near sweep of the exteriors category with its active grille shutter and Cadillac ATS-V and CTS-V carbon fiber hood placing second and fourth respectively. The Ford Mustang Shelby Cobra GT350 grille opening reinforcement placed fourth in the powertrain category.
All four products recognised at the event were developed with lightweighting and fuel efficiency in mind as manufacturers look for every possible way to make improvements in these areas. The skid plate, developed in conjunction with material supplier A. Schulman, Inc., is an injection molded, plastic part with a silver metallic look that also helps reduce vehicle weight. The active grille shutter is located on the outer, visible surface of the vehicle's grille and has louvers that electronically open and close to deflect air, which reduces drag and lowers emissions.
The Cadillac ATS-V and CTS-V carbon fiber hood weighs roughly 27 percent less than an aluminum version and is the first of its kind in mass production. The Ford Mustang Shelby GT350 carbon fiber grille opening reinforcement weighs 24 percent less than traditional steel reinforcements and provides superior fit and performance.
This recognition comes on the heels of another prominent industry award. The SPE Detroit Chapter awarded Magna an Innovation Award in the exteriors category at its Automotive TPO Conference on 4 October for its work on front and rear fascias for the 2017 Chevrolet Camaro ZL1.
To read the full press release, please click here.
Source: Magna International
Attachments

In:

CLEPA News

,

Connectivity & Automation

,

Growth & Competitiveness