Executive Vice President of the European Commission, Frans Timmermans, opposes ban on internal combustion engine
The European Parliament Committee on the Environment, Public Health and Food Safety exchanged views with Mr Frans Timmermans, Executive Vice President of the Commission, on "Stepping up Europe's 2030 climate ambition". The meeting took place on the 28th of September.
Frans Timmermans pointed out that the Commission raised its Greenhouse emissions reduction target for 2030 to 55%, when compared to 1990 levels. He insisted on the need to keep using emissions targets as the way forward.
When making reference to the future of road transport and the energy sector, he expressed support for internal combustion engine technology and opposed banning its use:
"ICEs? It depends on the fuel they run on. We don't want to ban them, we just want to make sure we have emission free mobility in the future."
He also declared that the Commission will have be looking at the emissions and lifecycles of vehicles.
CLEPA welcomes this commitment to the future of the internal combustion engine and opposition to a ban and looks forward to proposals changing the EU regulatory approach to allow CO2-free combustion to count.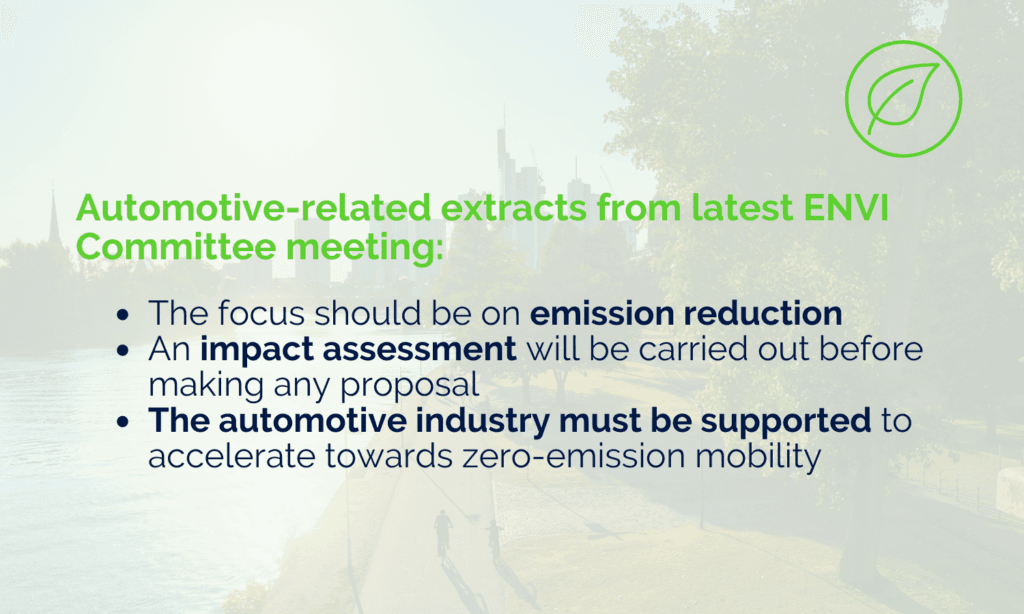 Attachments

In:

CLEPA News

,

Emissions

,

Environment & Energy