Delphi and Mobileye to partner on autonomous driving system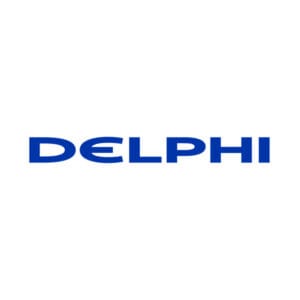 On August 23, Delphi Automotive and Mobileye announced a partnership to jointly develop a complete SAE Level 4/5 automated driving solution. The program will result in an end-to-end production-intent fully automated vehicle solution, with the level of performance and functional safety required for rapid integration into diverse vehicle platforms for a range of customers worldwide. The partners' CSLP platform will be demonstrated in combined urban and highway driving at the 2017 Consumer Electronics Show in Las Vegas and production ready for 2019.
According to Delphi, the automated driving solution will be based on key technologies from each company. These include Mobileye's EyeQ® 4/5 System on a Chip (SoC) with sensor signal processing, fusion, world view generation and Road Experience Management (REM™) system, which will be used for real time mapping and vehicle localisation.
Delphi will incorporate automated driving software algorithms from its Ottomatika acquisition, which include the Path and Motion Planning features, and Delphi's Multi-Domain Controller (MDC) with the full camera, radar and LiDAR suite. In addition, teams from both companies will develop the next generation of sensor fusion technology as well as the next generation human-like "driving policy." The module combines Ottomatika's driving behavior modeling with Mobileye's deep reinforcement learning in order to yield driving capabilities necessary for negotiating with other human drivers and pedestrians in complex urban scenes.
For the full press release, please click here.
Source: Delphi
Attachments

In:

CLEPA News

,

Connectivity & Automation

,

Growth & Competitiveness