David Storer joins CLEPA in role of Director Research, Innovation, New Mobility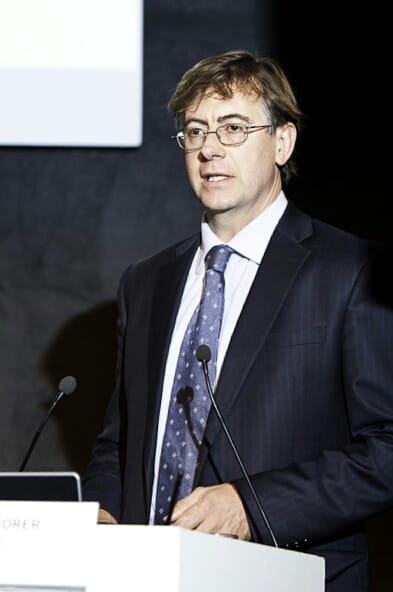 David Storer has joined CLEPA as the Director of Research, Innovation and New Mobility starting on 16th March. "I am keen to exploit my extensive experience in pan-European collaborative research and innovation for CLEPA, supporting its members particularly with regard to improving the safety, inclusiveness and efficiency of mobility while reducing environmental impact", said the new CLEPA director.
David gained considerable experience in Research and Innovation in the automotive sector, working for over 28 years at CRF, the Torino-based R&I centre of FIAT/FCA, following his education in the UK and extensive engineering training in the British Aerospace & Defence Industry. He holds a first-class degree in Mechanical Engineering from the University of Southampton, a Ph.D. from the University of Manchester and has been a Chartered Mechanical Engineer and corporate member of the Institution of Mechanical Engineers (UK) since 1992.
He is well versed in European research & innovation affairs having represented CRF for over 15 years in the automobile manufacturers' research association EUCAR as well as participating in the industry delegation of the European Green Vehicles Initiative, acting as co-leader of the Global Competitiveness Working Group of ERTRAC (the technology platform for Road Transport) and as member of the board of EPOSS (the Smart Systems technology platform). He has been involved in numerous EU-funded projects ever since the inception of European Framework Programmes.
At CLEPA, he leads the Research & Innovation team, focusing on developing and consolidating interactions between the members of CLEPA's R&I Working Group and other stakeholders to promote the competitiveness of the European automotive industry through research and innovation for safer and greener mobility and transportation.
Research and Innovation are key to the competitiveness of the European automotive industry. Automotive suppliers spend over 25 bn euro annually on research & development and are amongst the largest private investors in this field. The CLEPA R&I community consists of over 20 member companies, with the R&I expert groups currently focusing on key topics concerning energy & environment, safety, automation & connectivity, lightweight materials & advanced manufacturing.
Attachments

In:

CLEPA News

,

Growth & Competitiveness

,

Research & Innovation