Connected Cooperative Automated Mobility Association meeting discusses R&I priorities at EU level
The Association of the European R&I Partnership for Connected Cooperative Automated Mobility (CCAM) held a 'Multi-cluster' workshop in Brussels on 25 October. The event was well attended by representatives of the CCAM Partnership Association members including CLEPA members, vehicle manufacturers, research centre-of-excellence and the European Commission. 
Presentations of key European R&I projects, which have recently been launched in response to the CCAM calls of the 2021 Workprogramme, were followed by a series of 'cluster' breakout sessions to discuss in depth the R&I priorities to be addressed by the Partnership over the coming years.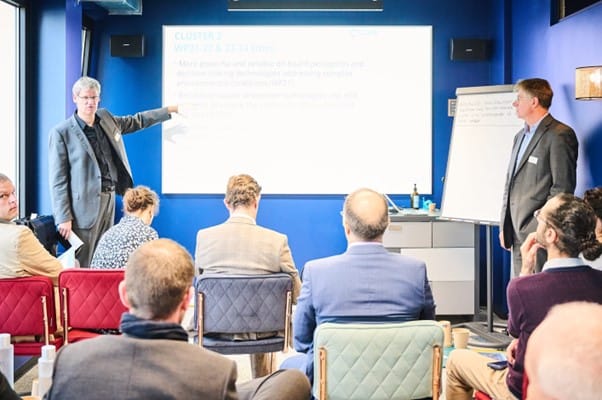 David Storer, CLEPA & Gereon Meyer, VDI-VDE-IT during the second part of the event
As leader of the "Vehicles Technologies" cluster, CLEPA co-hosted the event, with David Storer, CLEPA R&I Director, and Gereon Meyer, VDI-VDE-IT and co-leader of the CLEPA R&I Expert Group addressing CCAM, leading the discussions with the numerous experts present regarding the future priorities for the development of on-board technologies for safe, reliable, cost-efficient and inclusive CCAM. 
The discussions and feedback received during the meeting will be developed further and used for the next update of the CCAM Strategic Research & Innovation Agenda which is due to be published in 2023. 
Attachments

In:

CLEPA News

,

Connectivity & Automation