CLEPA in the spotlight at the 2017 Frankfurt Motorshow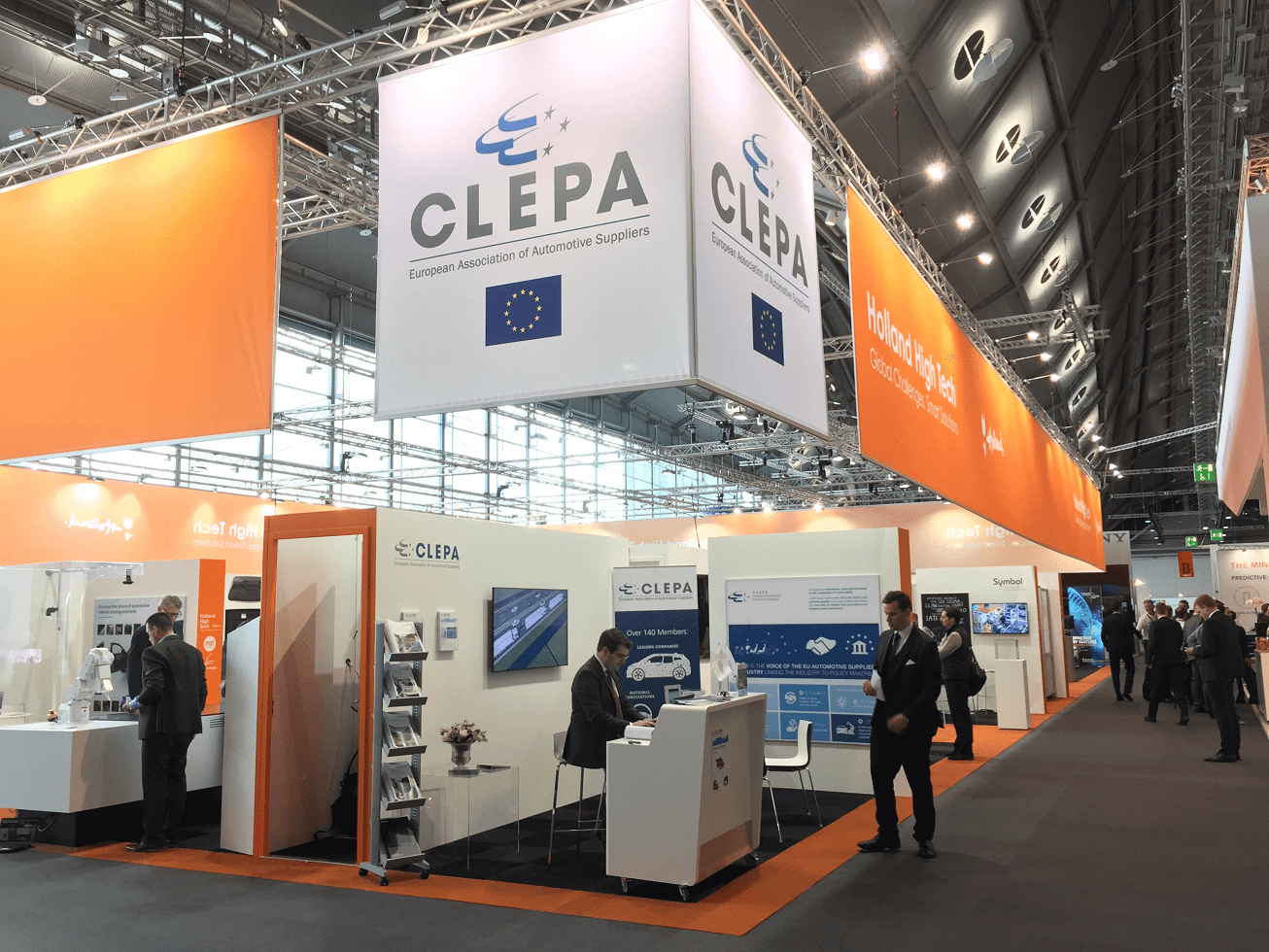 CLEPA exhibited for the first time in over 15 years at the 2017 IAA Motorshow from 12th – 17th of September. The European Association of Automotive Suppliers had a dedicated booth in the ''New Mobility World Hall'' 3.1, adjacent to and supported by the Dutch Rai pavilion.
In concert with more than 40 of CLEPA's members also present at the IAA, the association aimed to raise its profile. Key audiences such as policymakers and media experienced CLEPA as a vocal, active association and thought leader in the automotive supply industry.
New Mobility World: the cross-industry B2B event for the mobility of tomorrow
The New Mobility World (NMW) brought together more than 180 exhibitors, including technology firms, the automobile industry, start-ups and industry shaping the future of mobility.
CLEPA showcased its members as technology solution providers for safe and sustainable mobility and presented the latest European policies related to topics such as CO2 reduction, active & passive safety and connected & automated driving.
Small but Informative booth with new communications tools and Lego contest!
The association did not only bring to the IAA several existing and new position papers but had also prepared several brand-new communication materials. On offer were: a "CLEPA Members Catalogue" describing all the Corporate Members, as well as handouts on Active and Passive safety, Connected and Automated Driving, CLEPA Membership benefits and several infographics on CLEPA and the automotive supply industry.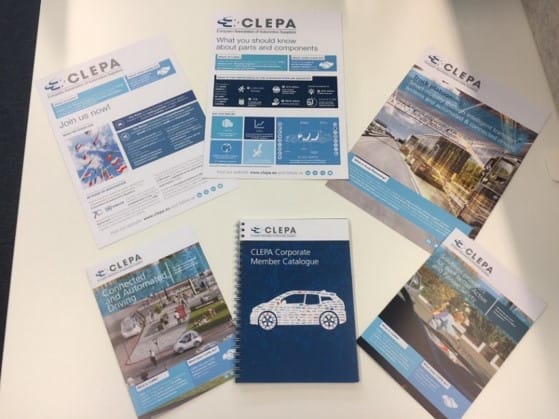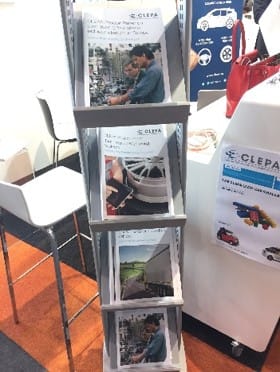 For those who were up for a challenge, CLEPA staff set up a contest with a Lego car of which the 30 pieces had to be assembled in less than 4 minutes. The underlying message was clear: an average vehicle consists of 30.000 parts and great parts, make great cars!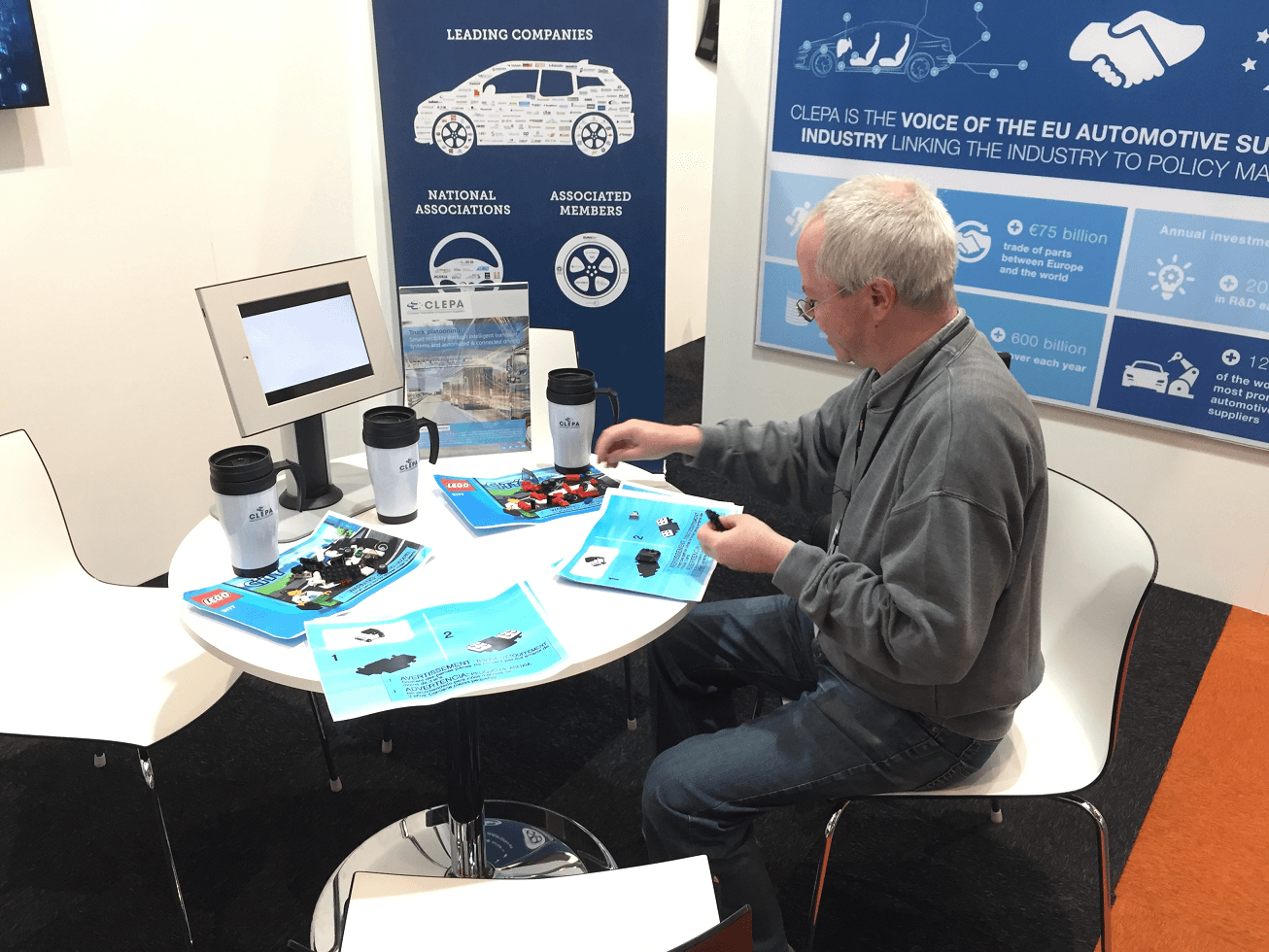 Well attended press conference calls for technology neutrality and mid-term review in new CO2 legislation.
CLEPA President Roberto Vavassori and Secretary General Sigrid de Vries hosted no less than 40 international journalists and analysts – an excellent result –  especially in a busy environment like the IAA.
Main message from the press conference: there is no one-fits-all solution to achieve the energy-efficiency and CO2-remissions reduction targets. Cars and vehicles serve different mobility purposes and customers must have the choice to pick the power unit that fits their needs best. New CO2 legislation should adopt technology neutrality as the core principle to promote innovation and competition for the best technologies and achieve the policy objectives for 2030.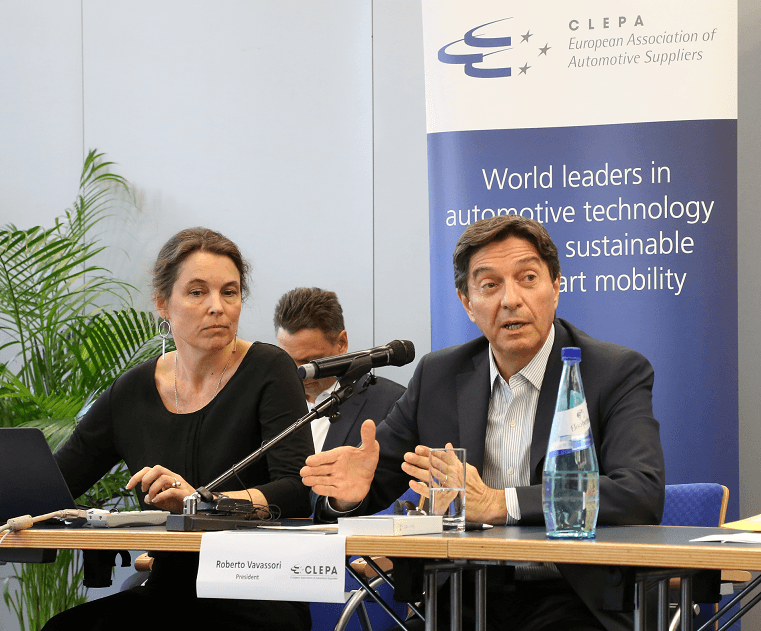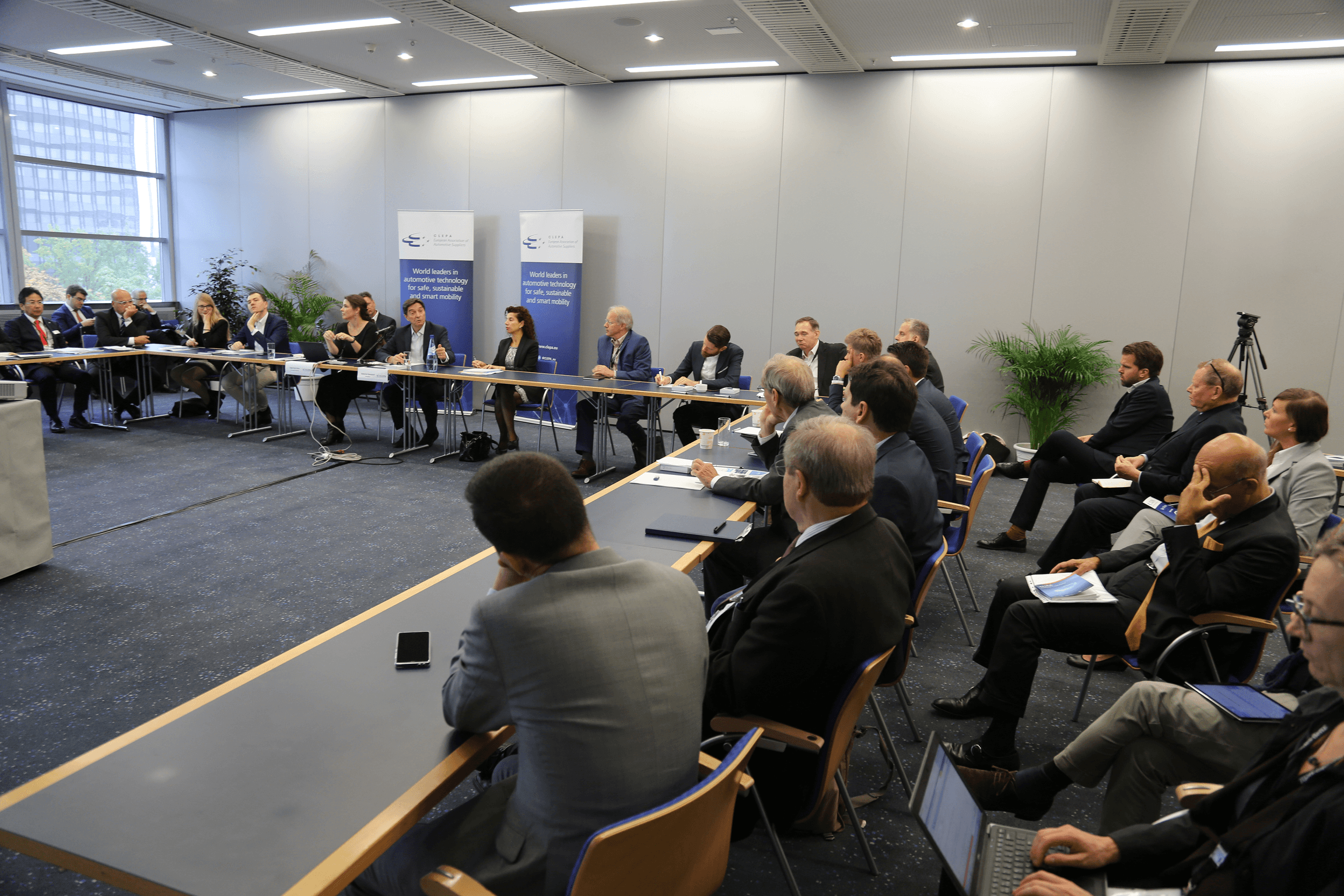 Media coverage following the press conference was impressive: 40 mentions and references in countries such as Germany, Belgium, Netherlands, UK, France, Spain, Portugal, Greece, Czech, Finland, China, Korea and Japan.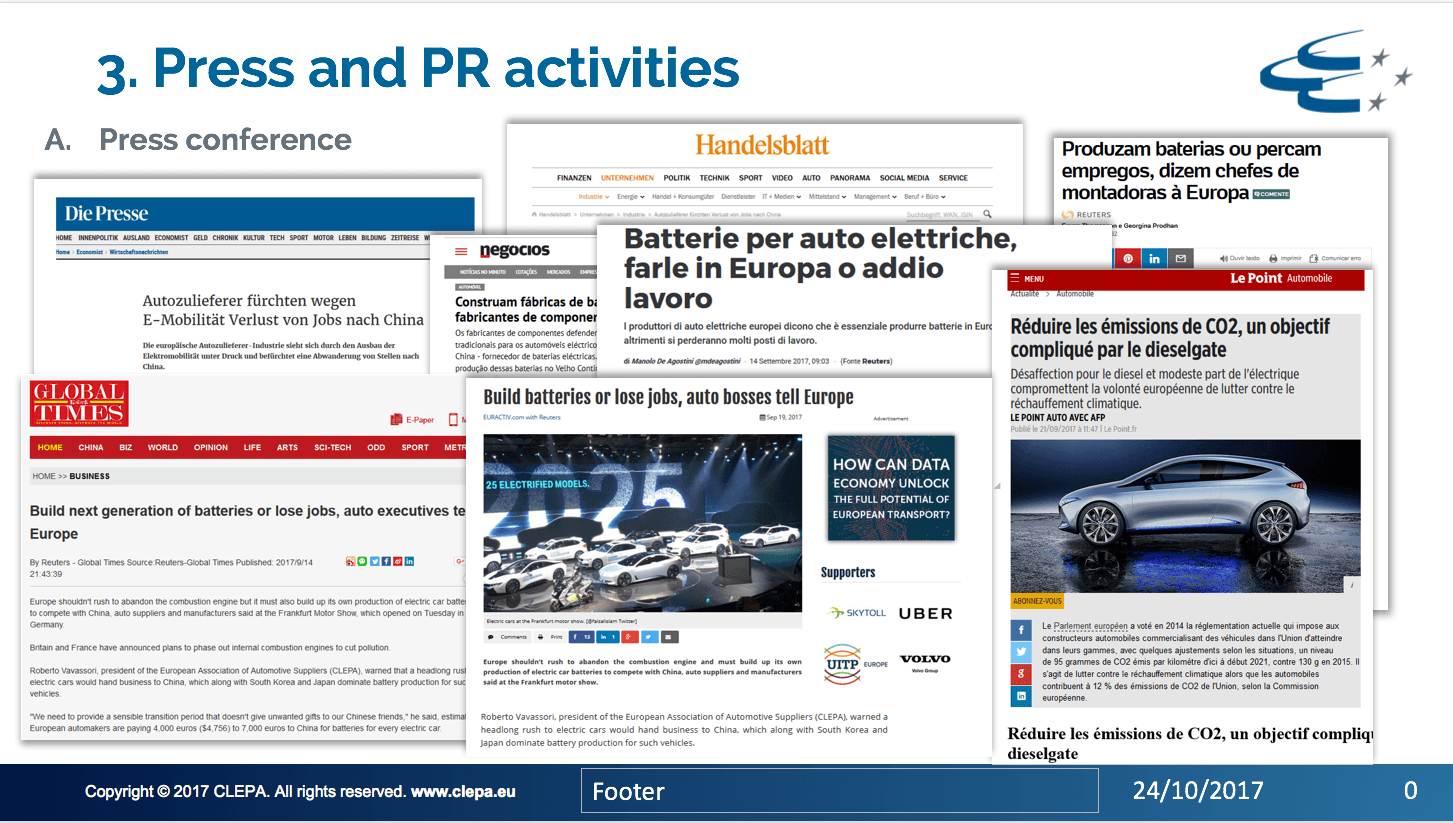 Busy governmental affairs programme
CLEPA management attended many formal and informal meetings and functions. Some of the highlights included: CLEPA Board Member and Steering Committee meetings, High-Level Structural Dialogue Connected and Automated Driving and EATA Round Table with EU Commissioners.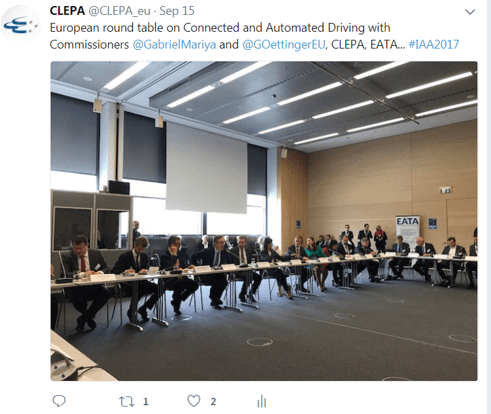 At the booth, CLEPA had the pleasure of welcoming Rick Snyder, Governor of Michigan, a delegation of the State of South-Carolina and EU Commission Vice-President Maroš Šefčovič. The latter gave a speech on the future of the European car industry and how it can pave the way to the global transition to clean and connected mobility.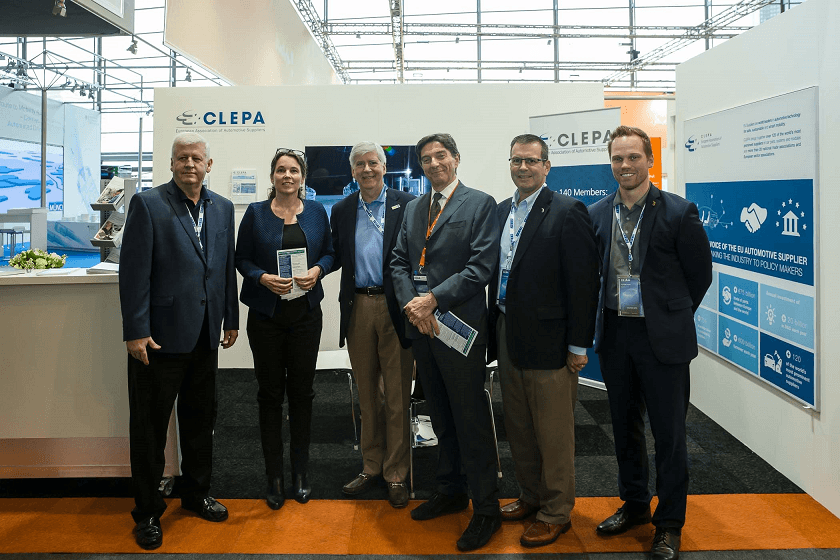 To highlight CLEPA's profile as a thought leader in mobility, President Roberto Vavassori delivered a keynote speech on future Urban Mobility and how a connected vehicle must co-exist with smart cities and its infrastructure.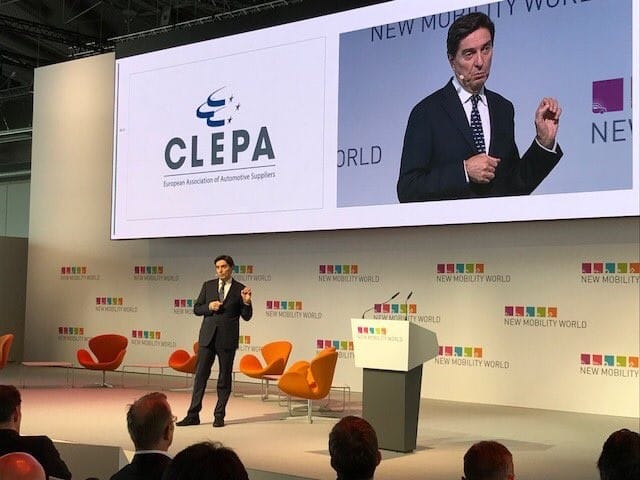 Finally, CLEPA hosted several EU Commission representatives from DGs Connect and Research during a VIP tour and included booth visits of some OEMs and CLEPA members.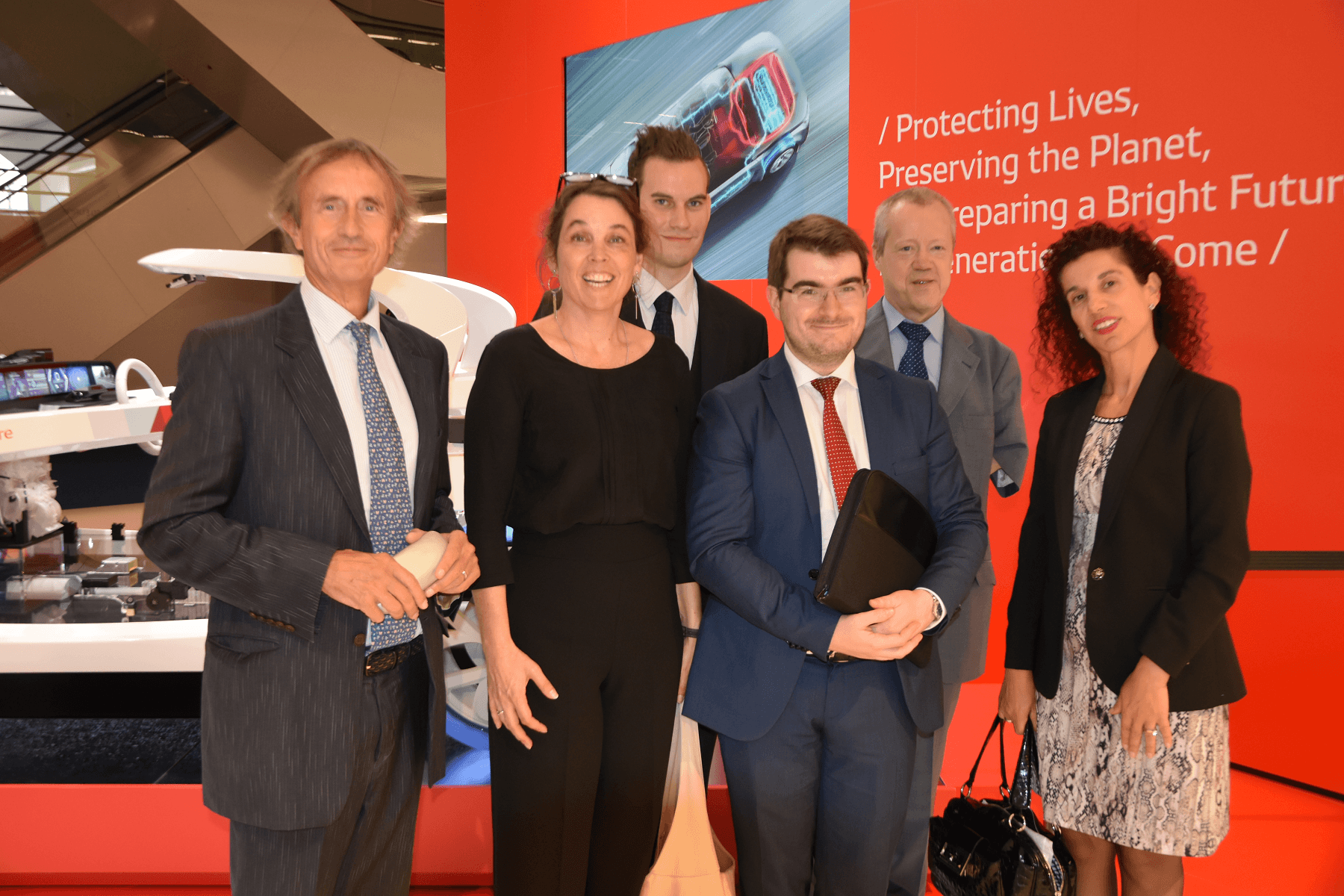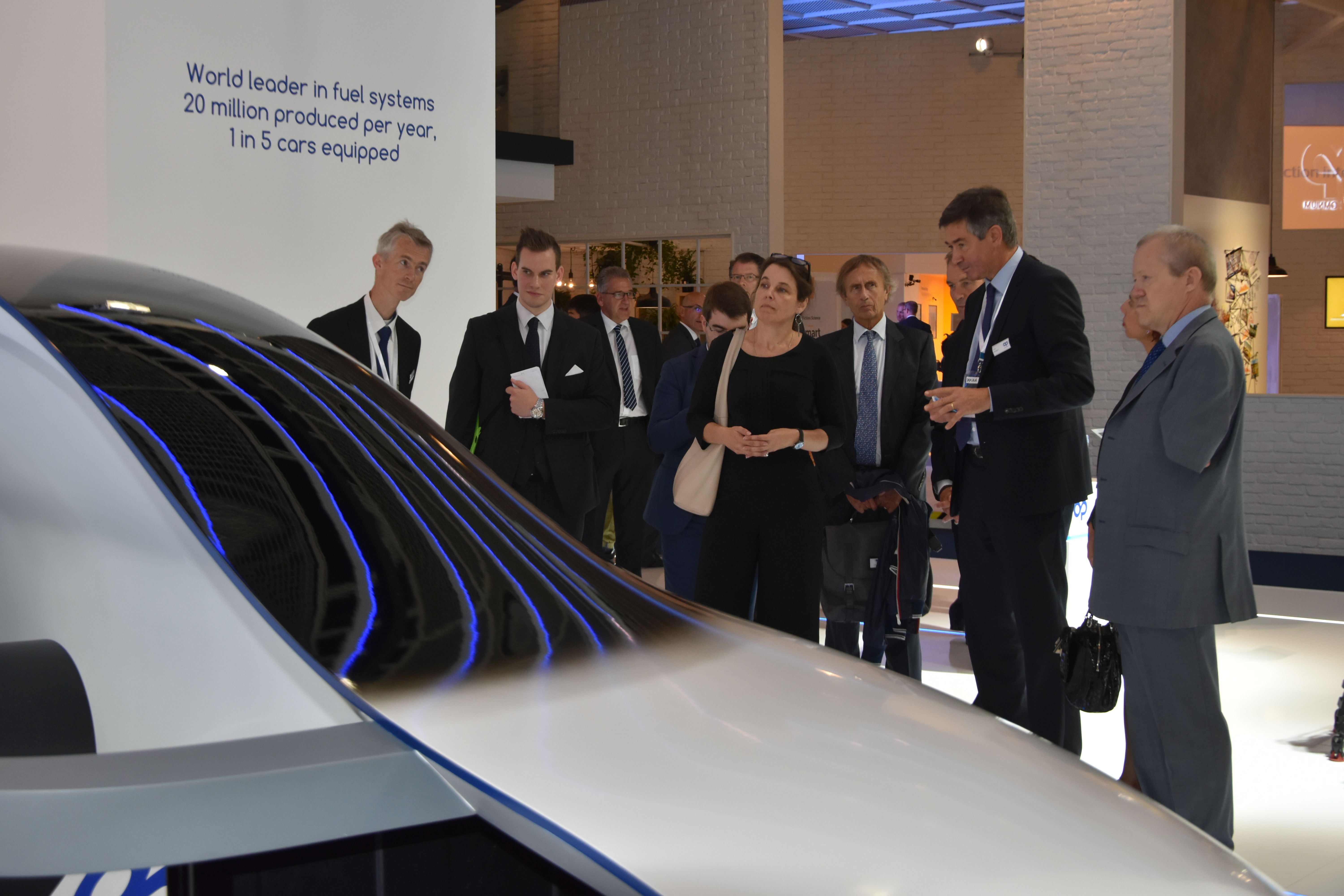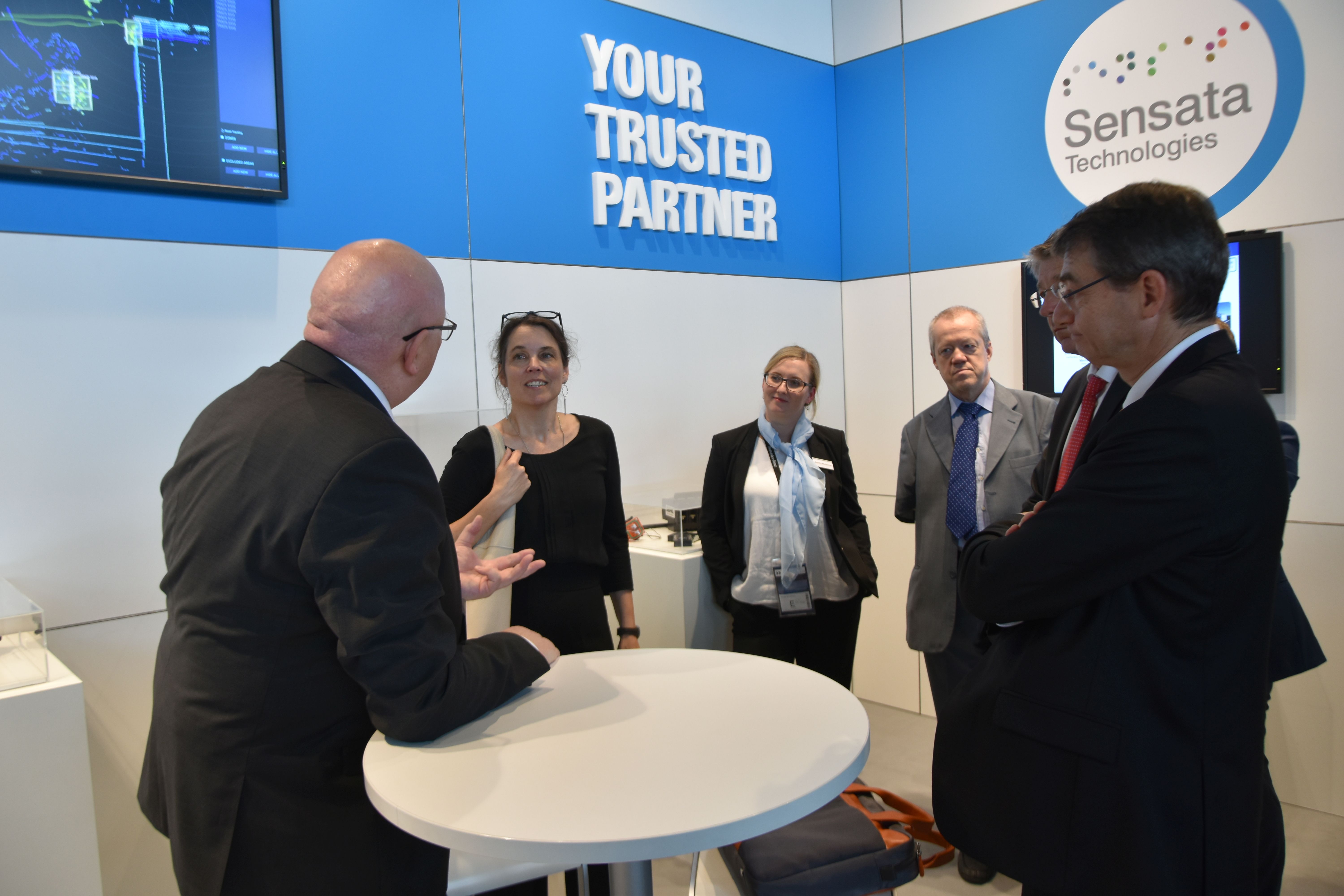 CLEPA members: at the heart of all activities
In the margin of the IAA, 25 Member representatives met for the "CLEPA After Market Forum", dealing with topics such as legal, trade and counterfeit.
Taking advantage of the presence of more than 40 of its members, CLEPA management officially visited some for a meet and greet and explanation of their booth highlights.
New member acquisition and consolidation were also one of set targets of CLEPA's presence. More than 25 meetings were held, both with current and potential members.
For Sigrid de Vries, CLEPA Secretary-the experience was positive: "I enjoyed very much bringing CLEPA back to the IAA, one of the world's biggest car shows. Looking back on our busy schedule with activities in the various fields – be it with media, policymakers, current and potential members – I firmly believe we got the maximum out of it and reached the set goals."
Attachments

In:

Active safety

,

Aftermarket

,

C-ITS

,

CLEPA News

,

Connectivity & Automation

,

Cybersecurity

,

Cybersecurity

,

Data

,

Electrification

,

Emissions

,

Environment & Energy

,

Growth & Competitiveness

,

Materials & Substances

,

Passive safety

,

Research & Innovation

,

Safety

,

Skills

,

SMEs

,

Trade