CLEPA at Digital Day in Rome
Cooperation on connected and automated mobility
A large number of European countries have signed a letter of intent to establish, together with the Commission, a legal framework for cross-border trials in connected driving, based on harmonised rules on data access, liability and connectivity. This drives forward EU plans announced in the Commission's strategy to build a European Data Economy of January 2017 and in the EU strategy on cooperative, connected and automated mobility of November 2016. The letter of intent is the first initiative led by Member States for cross-border cooperation in connected and automated mobility. The Commission will support these efforts with concrete steps that will facilitate cross-border corridors.
CLEPA President Roberto Vavassori has been Rome presenting the results of European Automotive Telecom Alliance (EATA) to European political leaders. EATA is comprised of six leading associations and 38 companies at present, including telecom operators, vendors, automobile manufacturers and suppliers for both cars and trucks. The main objective of the Alliance is to promote the wide deployment of hybrid connectivity for connected and automated driving in Europe.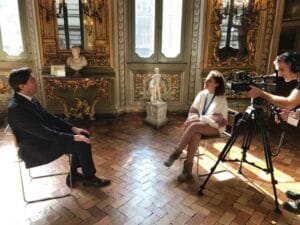 The Digital Day is part of the celebrations of the 60th anniversary of the Treaties of Rome and puts Europe's digital future in the spotlight. Digital technologies, products and services are today improving peoples' lives, reinventing our way of working and triggering economic growth. But existing barriers online mean citizens miss out on goods and services, internet companies and startups have their horizons limited, and businesses and governments cannot fully benefit from digital tools.
With this in mind, the Commission launched its Digital Single Market strategy in May 2015 and has delivered its proposals. The focus must now be on making these a reality, starting with adoption by the European Parliament and the Council and following through with implementation by the Member States.
In May 2017, the Commission will present the mid-term review of the Digital Single Market to review where we stand so far and identify what still needs to be done.  This will be accompanied by the European Digital Progress Report which will give an in-depth assessment of the EU and Member States are progressing in their digital development and will identify potential steps to help improve national performance in digital.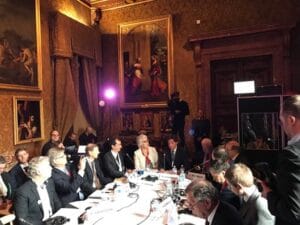 President Roberto Vavassori and Commissioner Oettinger discussing connected and automated driving.
Attachments

In:

CLEPA News