Automotive supply industry mobilises to face coronavirus
As the coronavirus outbreak continues, hospitals and medical staff are struggling to meet equipment requirements. Automotive suppliers are working fast to support them in the fight against the spread of Covid-19.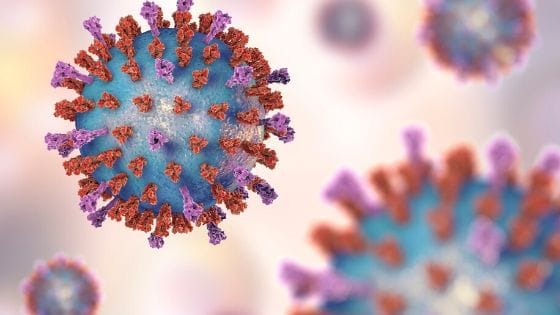 Covid-19 has rapidly spread to more than 180 countries. The world is now turning their eyes to all industries to help assist against the spread and to find treatments as soon as possible. Automotive suppliers have always been at the forefront of innovation, and, during one of the auto industry's biggest challenges, they have stepped up to adapt their production to contribute to saving lives. 
Research
to deliver urgent solutions
During a health crisis a rapid response is essential, and suppliers are putting their energy and resources into finding ways to understand and combat the virus. Companies such as Intel and Nvidia are already at the forefront of the battle, providing researchers with the tools to analyse the genomic features of the coronavirus. Mann+Hummel's filtration technology could potentially save lives by reducing cross infection of the virus from an airborne state in medical facilities. And Here Technologies developed an app that let users track in near real-time the global spread of the virus. 
Speeding up the diagnosis of infected people is another example of a leading innovation could enable us to fight the spread of the virus. Bosch looked into this and has developed a rapid Covid-19 testing system in under six weeks. 
Suppor
t of
health
s
ervices
The auto industry has access to equipment, such as 3D printing technology, that could aid the production of medical supplies. When President Ursula von der Leyen called out to industries to look for solutions and to aid in the production of these materials, suppliers were already exploring possibilities. Before Europe became the epicentre of the outbreak, Garrett Advancing Motion had already delivered nearly 2,000 turbochargers for ambulances in China. 
ZF and Mahle are now offering their support by using 3D printing for medical equipment. BorgWarner is looking for ways to adjust its production lines to manufacture ventilator parts, while GKN is increasing the production of ventilators to meet demands. Gerflor's and 3M's supply of medical equipment is more critical than ever. 
Donations
Companies such as Aisin, Brembo, Denso, Honeywell, and Toyota made hefty monetary contributions to support hospitals worldwide and the Red Cross. Others such as Hella, Valeo, Agrati, Magna and Faurecia are donating essential materials such as gloves, lab coats, and other products for hospitals. Examples of global teamwork and cooperation can now be observed everywhere, like the Cummins team, who procured 500,000 masks to assist their fellow colleagues in China. 
These examples show that in times of crisis it is crucial to support innovation and the industries that have capability to rapidly deliver technology that can save lives. Automotive suppliers are at the forefront of innovation and will continue to do what they can to lay the path to ending Covid-19.  
Attachments

In:

Research & Innovation

,

Safety